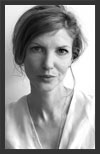 Opelle – Emerging Fashion Fridays
Striking the perfect balance between luxury and functionality, homegrown label Opelle is making a splash in the Canadian fashion scene with its line of high quality handbags. The brand's vision is to "create pieces that close the gap between traditional luxury & fast-fashion". Using 100% genuine leather handcrafted in a utilitarian design, Opelle's Permanent Collection encompasses 24 unique styles with seasonal collections released twice a year.
Founder Amy Malcolm is a Toronto-native with a multi-disciplinary background of formal and non-formal training in sculpture, industrial design, textiles & women's wear. Her training is complimented by self-taught skills and techniques developed through years of experimentation. Initially using her home as a work studio and selling online on Etsy, Amy has developed a loyal following. She maintains a strong, hands-on relationship with each stage of Opelle's creative process ensuring that each bag is a true reflection of her personal vision. The brand has now opened its first boutique, OPELLE showroom in west-end Toronto.
Opelle works with local distributors to source tanneries in Italy, Germany, and Spain. The leathers are all hand-selected with an attention to individual elegance and overall durability. The Canadian brand places a strong emphasis on ethical production, and all leathers are a by-product of the food industry. The tanning stage involves using low-impact processes with a minimum of chemical processing. Each hide is hand-selected for softness, quality & character and special attention is paid to the individual character and natural elegance of each hide.
One can easily see the allure behind Opelle's made-in-Toronto handbags. Through its superb craftsmanship, uncompromising quality , and principled design, there is no doubt that Opelle is a brand that is one to watch for many years to come.
To read more about Opelle, please visit www.opellecreative.com/