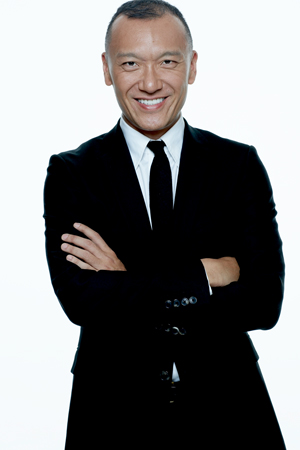 Joe Zee, Editor-in-Chief of Yahoo Style
2015 Vanguard Award Honoree & Host
Joe Zee is the Editor in Chief and Executive Creative Officer of Yahoo Style where he leads the vision, creative direction and development of the new Yahoo Style digital magazine. Joe will also bring his style expertise and insider access to create video series, original programming, and special events for Yahoo's upcoming fashion and beauty magazines.
Previous to this post, Joe was the Creative Director of ELLE where he developed a new visual signature for the magazine and oversaw all the photo shoots and styled the covers, as well as penning a monthly column ("Style A to Zee"), that focused on fashion service, commentary and insider styling advice. Joe is also a frequent fashion & pop culture expert on national media and has lent his expertise as fashion consultant to films and television. Joe has carved out an impressive television career, producing and starring in his own hit show "All on the Line", and appearing on such shows as Entertainment Tonight, The City, Gossip Girl and Ugly Betty.
Mr. Zee has revolutionized the relevance and economics of style, breathing new life and a digital identity into fashion as he encounters it. Incredibly lively, approachable and engaging, while simultaneously showing himself to be thoughtful and reflective, Joe Zee has and continues to exhibit the incredible ability to make fashion fashionable; to make the fashion world relatable and applicable in the lives of everyday viewers and wearers.
Joe Zee was born in Hong-Kong, and moved to Toronto when he was just a year old. He attended the University of Toronto before moving to New York City to study fashion at the Fashion Institute of Technology. Joe is based in New York and Los Angeles.