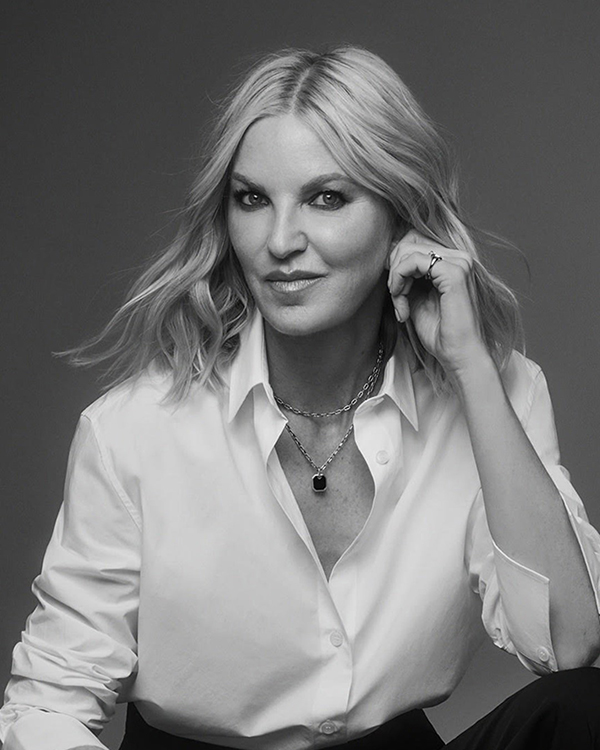 Brooke Wall is the founder and CEO of The Wall Group, a management company that represents a diverse and preeminent group of makeup artists, hairstylists, manicurists, hair colorists, fashion stylists and production designers who work at the frontline of the beauty and fashion industries. Together, they form a community of talent around the world who energize and inspire from within.
Canadian-born Brooke cut her teeth on the irreverent fashion culture of the late 1980s in London before eventually settling in New York City. There, she collaborated with industry titan Oribe to cement his presence in New York and within the global fashion and beauty industries.
Brooke's entrepreneurial prowess caught the eye of Katie Ford, who trusted her to open a beauty division of Ford models – the very first of its kind. Young but driven, Brooke built the division swiftly under Ford's mentorship, attracting luminaries such as François Nars.
In 2000, Brooke partnered with John Frieda, who backed the opening of her own agency. The Wall Group was born. Brooke expanded her roster to include fashion and celebrity stylists, and in an unprecedented move opened an office in LA instead of Europe, recognizing that the red carpet would become a powerhouse platform for brands. Key fashion and beauty leaders continued to turn to Brooke throughout the 2000s including Sally Hershberger and Dean Factor.
In 2003, Brooke took full ownership of The Wall Group after helping John Frieda sell his company. The agency expanded its reach into the celebrity world and under Brooke's leadership, began selling against social media and other emerging platforms of the time. The Wall Group helped pioneer the career of the "celebrity stylist," and Brooke's foresight allowed the agency to capitalize on the potential of the artist-celebrity relationship. with many artists wielding a celebrity status of their own.
Brooke continues to expand The Wall Group's reach beyond the traditional purview of the agency model. Well-versed in both the luxury and the mass markets, The Wall Group has consulted for international brands such as Chanel and Unilever. In 2015, The Wall Group was acquired by Endeavor, formerly WME | IMG. In 2016, The Wall Group expanded globally with the opening of their London office, shortly followed by a Paris office in 2017.
Brooke finds inspiration in world travel, architecture, culinary exploration, history, art, and technology. She firmly believes in corporate social responsibility and is a fierce advocate for sustainable practices, supporting charitable causes including The Nature Conservancy, 1% For The Planet, Women's Funding Network, and UNICEF.