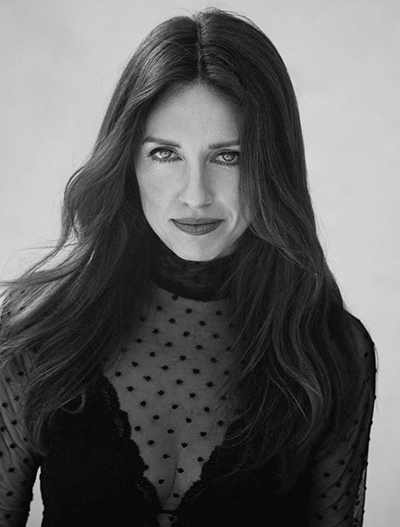 Jennifer Zuccarini, Founder & CEO of Fleur du Mal
Born in Toronto, Jennifer Zuccarini moved to New York in 2001 where she studied Fashion Design at The Fashion Institute of Technology. Prior to FIT, she studied Art History and graduated with a Fine Arts degree from Montreal's Concordia University.
Jennifer Zuccarini's penchant for curating the elusive and singular experiences surrounding intimacy began when she co-founded the luxury brand, Kiki de Montparnasse in 2005. As Creative Director she executed an iconic collection of lingerie, ready-to-wear, and leather accessories. The brand launched with an immersive retail flagship in Soho, New York and later opened stores in LA and Las Vegas.
In late 2012, Zuccarini Founded the digitally-led fashion brand Fleur du Mal with the ambition to redefine the way women approach lingerie. Inspiring dressing up and undressing, Zuccarini's vision communicates desire, elegance and provocation through every touchpoint including the Fleur du Mal collection, brand voice, and online experience. Zuccarini is constantly thinking about the emotion attached to lingerie, and her goal is to create products that make women of all ages and sizes feel their best while getting dressed and undressed. She understands that if a woman feels powerful and seductive in her undergarments, it can transform the way she moves through the world, giving her more confidence from the office to a first date.
Feminine, chic and slightly subversive, the brand explores the notion of desire and artful provocation while maintaining style and wearability. Fleur du Mal has expanded to include a growing ready-to-wear and swim collection, sold online, with key retailers across the globe and at their two brick and mortar stores, in LA and NYC respectively. Fleur enjoys a celebrity clientele including but not limited to Rihanna, Anya-Taylor Joy, Sienna Miller, Richie Shazam, Gigi Hadid, Angelina Jolie and Kendall Jenner.