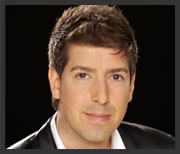 Ron White – Canadian Fashion Designer
With over 20 years in the industry and a background in both biomechanics and fashion footwear, Canadian shoe designer Ron White is dedicated in bringing both style and comfort for men and women. As the CEO and Creative Director of Ron White Shoes, he has become one of Canada's most recognizable footwear designers, having created the world's very first All Day Heels®. With a loyal celebrity following around the world, the media refer to him as "Canada's Shoeru". He was named International Retailer of the Year by Condé Nast in 2011, (a Canadian first) and was inducted to the Sheridan College Business Hall of Fame in 2006.
The Ron White Collections are sold across Canada at The Hudson's Bay, Holy Renfrew and through a number of independent retailers, including five Ron White Shoes stores in the GTA. In the US, Ron White Shoes are available through a network of leading US independent retailers as well as Lord & Taylor and Zappos.com. When not in Italy working on his collections, Ron also dedicates his time to the RON WHITE Foundation, which focuses on raising funds, education and awareness for human rights issues. The Foundation runs annual events including a breast cancer fundraiser along with Canada's largest Shoe Drive and raised almost a million dollars for local charities through the White Knight Gala series.
As the designer of his namesake collections and founder of a five-location retail chain, Ron has become famous for fashion shoes that look fabulous and feel wonderful. "When I think back to myself 20 years ago – launching with a Visa cash advance and a sleeping bag in the stock room of my first store on Yonge St – I am proud and humbled of where I am today," said Canada's Shoeru Ron White.
The Ron White collections have become the go-to for many North American women, from Canadian tastemaker, Jeanne Beker to Mrs. Laureen Harper and American television personality, Katie Couric. "I am honoured to have so many smart and stylish women in my shoes on a regular basis. The reaction to my collections by other retailers in both Canada and the US has been so gratifying," said Ron White, CEO and Creative Director of Ron White Shoes.
Ringing in a very special year, Ron White kicks off the 20th anniversary of his annual shoe drive on January 7, 2016. With the mantra to "follow in the footsteps of your favourite celebrity", the Ron White shoe drive has collected over 35,000 shoes and boots for men, women and children and donated them to GTA charities including New Circles, CAMH, Halton Women's Centre, Out of the Cold and Dress for Success. Past donors include celebs like Matt Damon, Celine Dion, Hilary Duff and Rachel McAdams as well as local luminaries Jeanne Beker, Ben Mulroney, Dina Pugilese and The Tenors. Collections are welcome at all five Ron White Shoes locations through January 31, 2016.
For more details about how to donate to the shoe drive, visit http://www.ronwhiteshoes.com/?region=can
Follow Ron White on Social: